Location: The Daily Telegraph
Buying affordable art is easy when you know where and when to go
Forget fusty private galleries – if you're hunting a hero piece of art but don't have a billionaire's budget, we reveal how to pick up a beauty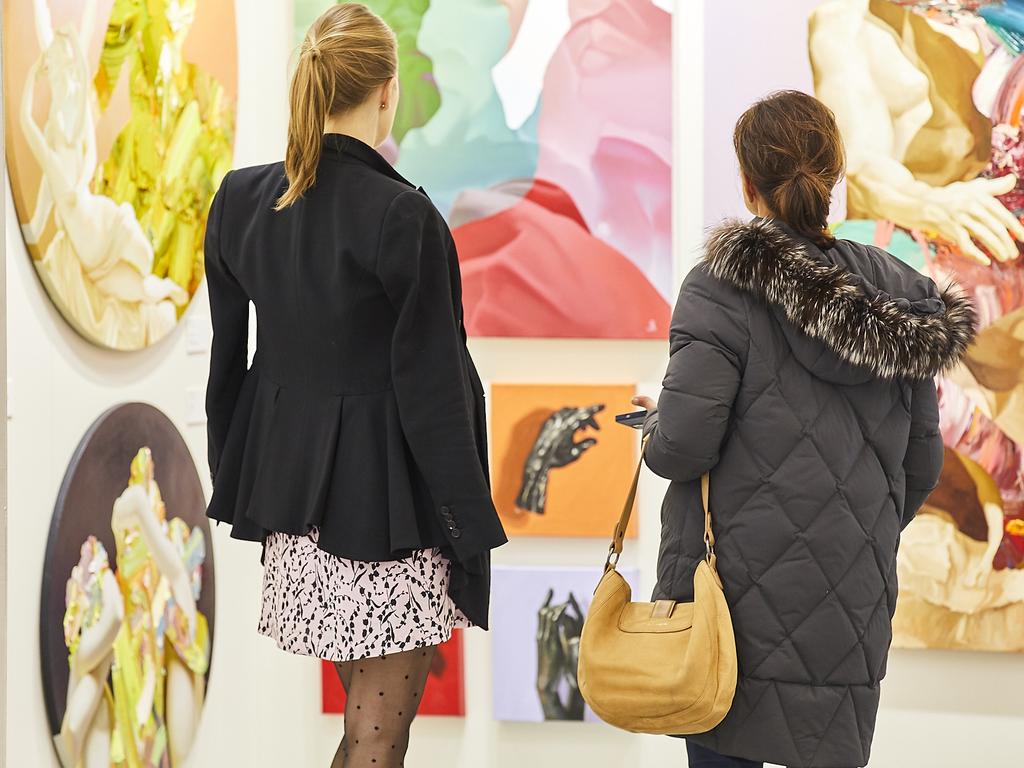 Art can elevate the room and your mood, but a great piece at the right price can be hard to find. That's where affordable art fairs come in: egalitarian art markets that make for an enjoyable, affordable family day out. Picture: supplied/Affordable Art Fair
Sydneysider Gail Minns has a growing collection of art. She attended her first Affordable Art Fair last year and will be back again when this year's fair opens on June 15.  
Minns believes it is a far more inclusive environment for people who wouldn't normally visit a private gallery.
"Art galleries can be intimidating places," she says. "There tend to be very few people in a gallery at any one time, unless it's an opening, but at the art fair you're just one of many.
"The art fair feels more like you're walking around a market. It has something for everyone, whether you're a collector or just wanting something personal."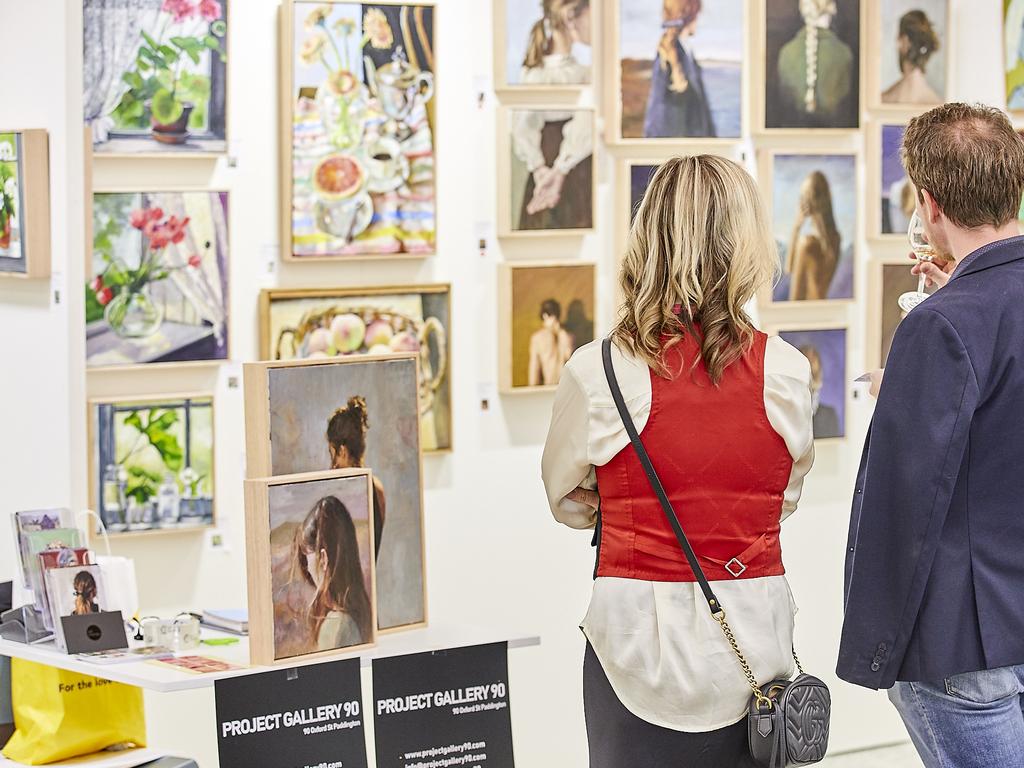 Private art galleries can be intimidating places, whereas fairs tend to be held in huge spaces and there are generally lots of people about. Picture: supplied/Affordable Art Fair
EMERGING ARTISTS
Lara Scolari is an artist and gallerist based in the Sydney's Inner West. Scolari exhibited at last year's Sydney and Melbourne Affordable Art Fairs, having already displayed her works with great success at the Hong Kong and Singapore versions – globally the company runs 16 annual fairs. Scolari agrees that it's an ideal space for people who wouldn't normally come to her gallery.
"I was shocked at how much I loved (Sydney's) Randwick Racecourse venue," she says. "Galleries are often huge spaces with concrete floors and I loved the more intimate areas and the carpeted floors.
"It makes it feel far more inclusive for people and I could never get as many eyeballs on my work as I do at the fair. It's a chance to get my branding out there and make people aware of my work and the other artists I work with."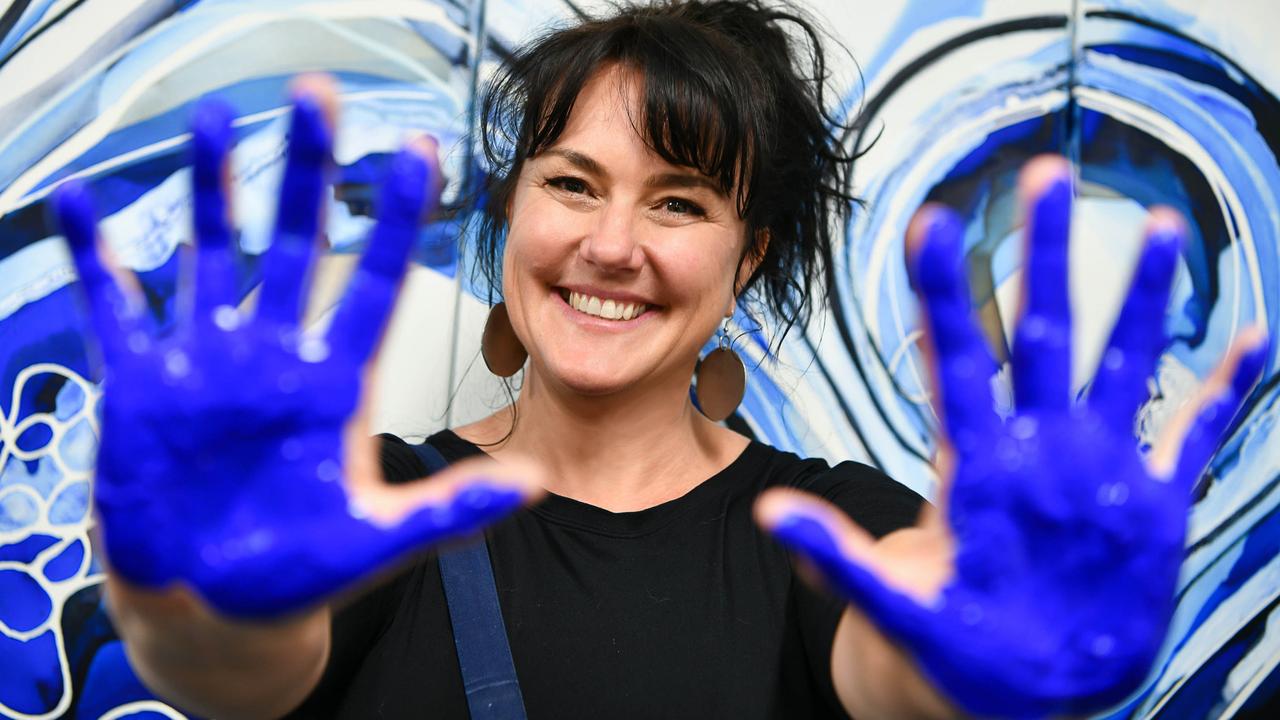 Artist Lara Scolari has exhibited at four Affordable Art Fairs here and overseas – globally the company runs 16 annual fairs. Picture: Nicole Anderson Photography/supplied
As for being truly affordable, Minns believes that there are definitely bargains to be had.
"The entry level for pricing is certainly low in comparison to other art venues and there are lots of emerging artists," Minns says. "Even art students showcase their work. I imagine that the pricing for more established artists is probably the same as in the gallery, but what's on offer is far more diverse.
"I also think there is probably the possibility to negotiate with some artists – I know that happens with some galleries."
Artist Lara Scolari sells her own work and buys that of other artists. Pictures: Nicole Anderson
According to Scolari, that's a win-win situation for buyers and galleries alike.
"Last year was very successful for my gallery, as it was for lots of other galleries," she says. "I'm really excited for this year and I think it's going to be an even bigger show which is very well supported.
"This year I'll be displaying around five or six of my paintings and sharing a stand with friends and fellow artists Elizabeth Langreiter, Dilara Niriella – a young Indian artist attending for the first time – and Tara Eales."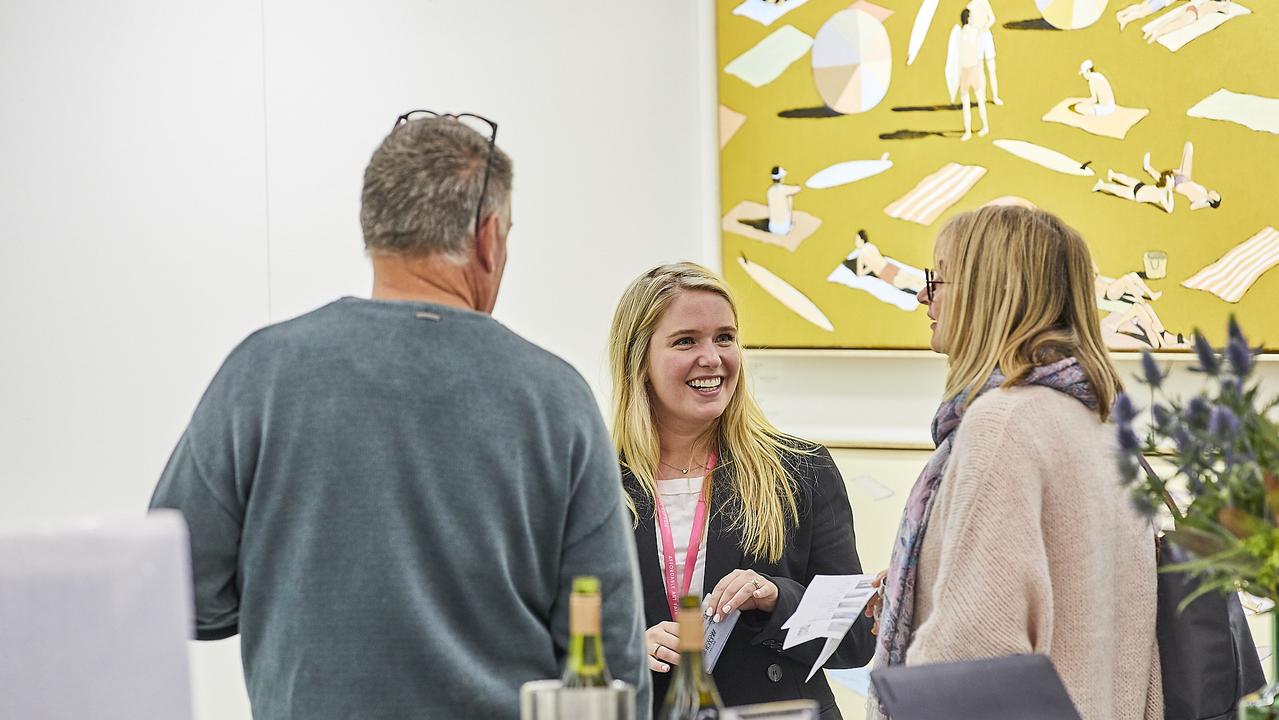 Art can be a great investment for those in the know with the budget to match but for most of us, buying what we know we will love forever is where the pay-off begins and ends. Picture: supplied/Affordable Art Fair
Minns and Scolari believe you can build knowledge via experience – but that it's still important to go with your heart.
"I only buy pieces I like and that I'm drawn to," says Minns, "but I like to know I'm getting my money's worth as well. You can build up that knowledge via online auction sites such as lloydsauctions.com.au and ozbid.com.au."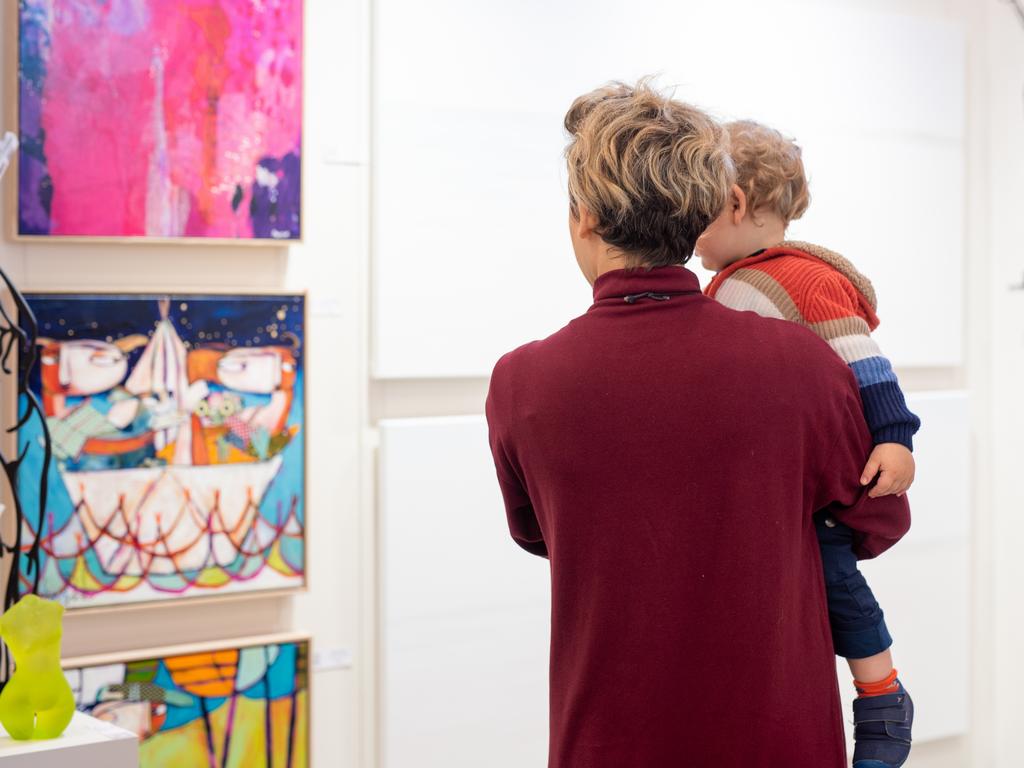 An affordable family day out has become a little hard to come by. Picture: supplied
For her part, Scolari can't help turning into a punter at the fair.
"I buy every single time," she laughs. "I try to limit myself to five little things from emerging artists I admire. I know how important it is to an artist starting out to actually sell your work.
"I buy pieces of art that are small and blue. I've been doing that for six or seven years now and have a large wall covered in blue paintings."
As for Minns's market analogy, Scolari goes even further.
"It actually feels more like an art festival than an art fair," she says. "There's nice food, a great community feel and it's just a great day out."
Click here for full story in Daily Telegraph