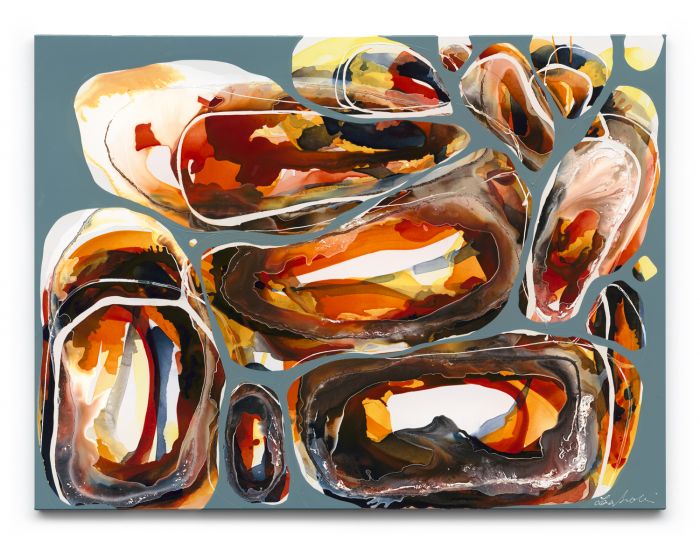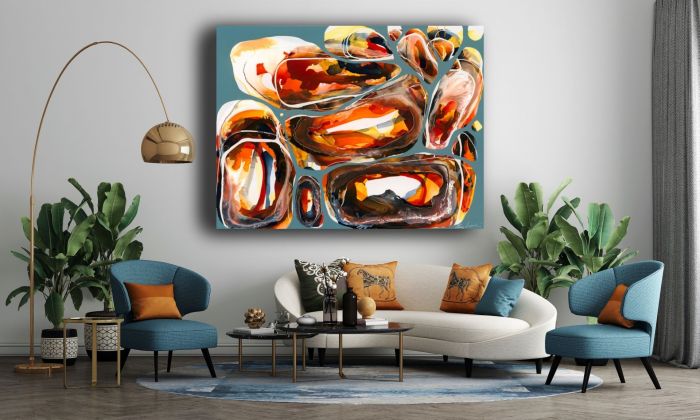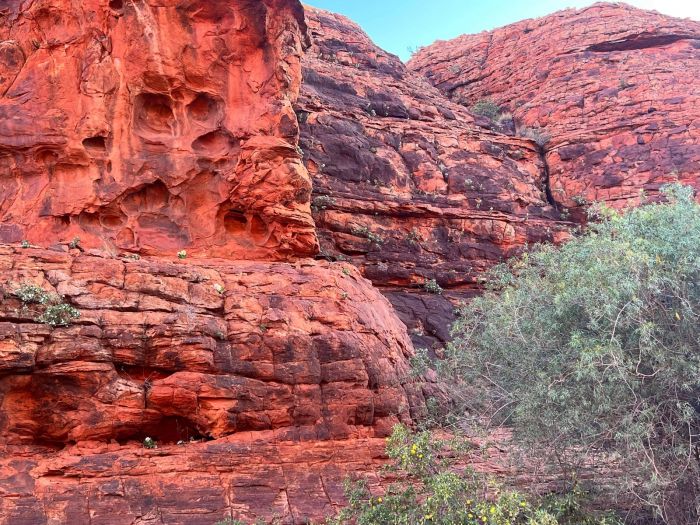 Sale price
$9,990.00
Regular price
Artist Statement
Shipping
Commission
The title Shifting Stones references the layers of rock embedded within Kakadu and their journey and movement over time.
Once perched on the ocean's edge, the sandstone has migrated over time, shifting from horizontal formations to vertical, stretching closer and closer towards the sky.
The solid blocks of granite blue paint beautifully offset with the freely applied, gestural strokes of orange and brown, making the rock forms appear to float and move across the canvas like they do in Kakadu.
The multiple layers of paint added to the canvas over time speak to this lifecycle of the escarpment, reminding us of how earth acts as an archive of time and being.
Original Artworks
Delivery in Sydney Metro FREE.
Delivery within Australia (outside of Sydney metro) $350 Flat Rate. Worldwide delivery $550 Flat Rate.
*Delivery is based on one item only – for more than one item, please CONTACT LARA.
Limited Edition Prints
Free Shipping - Within Australia.
Shipping Worldwide $550 Flat Rate.
Ships From
Artist's studio in Australia
Designer Rugs
Delivery nationally $180. Delivery regionally $220.
Delivery international –REQUEST QUOTE
The item will be shipped by our partner Designer Rugs.
For more information on their shipping policy https://www.designerrugs.com.au/shipping/
Let us collaborate to create a one-of-a-kind stunning statement original artwork in your very own composition, colour palette & size that will give the WOW factor, enhance, and complete your space!